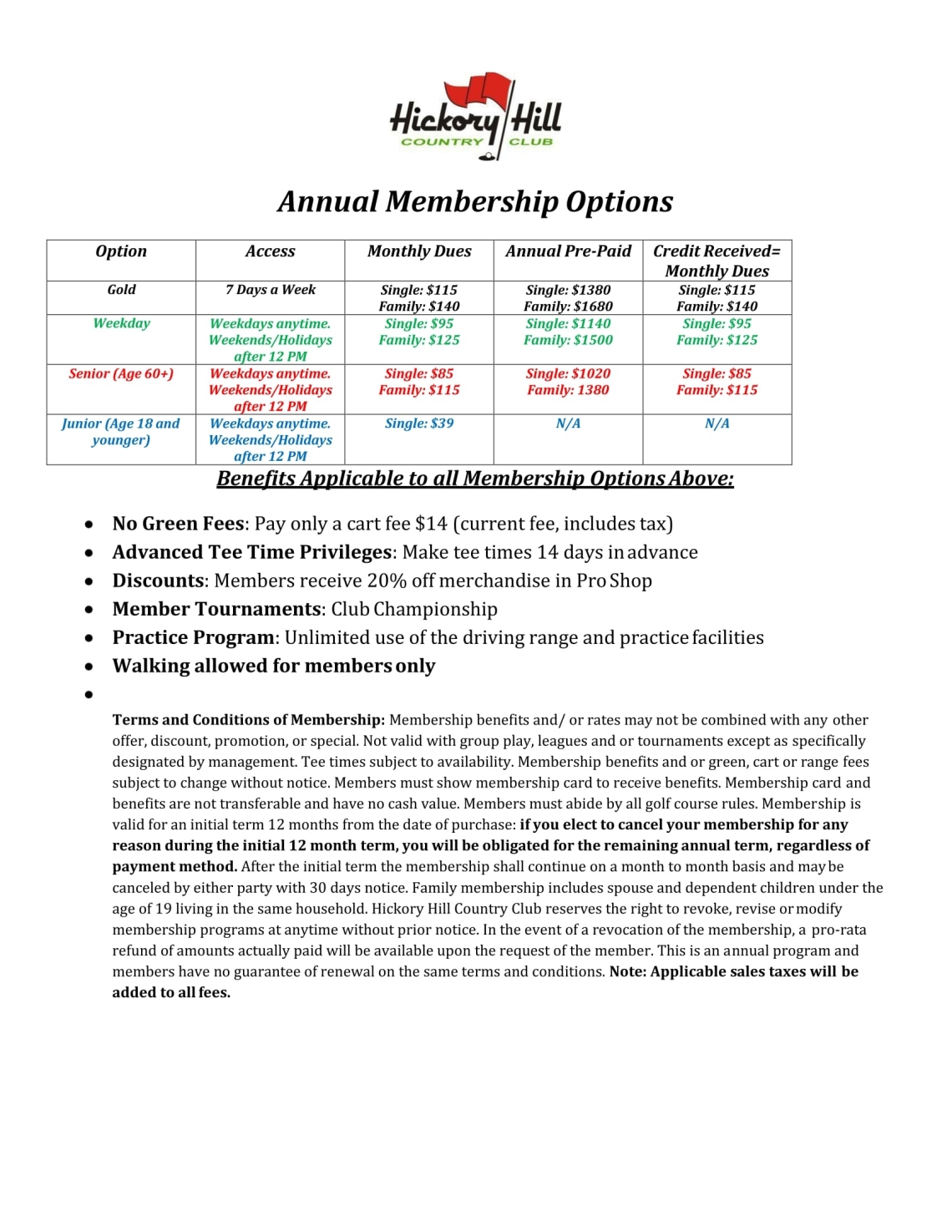 Hickory Hill CC January 2018 Newsletter
On behalf of the staff at Hickory Hill C.C. we would like to wish everyone a Happy New Year. Come on out and play and make 2018 the best year yet.
Wes and his staff have the course in great shape and with the recent aquisition of some new equipment it will only get better.
Plan on playing more golf this year by getting a Hickory Hill C.C. membership or one of our Loyalty Cards. More info below.
HHCC Retail Rate
Starting January 1st our retail rate will now include lunch. Our current retail rate is $45 plus tax. After 12pm our twilight rate is $35 plus tax .
*Lunch is not offered on the twilight rate and is limited to certain items on our menu.*
HHCC Loyalty Card
If you are a Gulf Coast resident and do not have a Loyalty Card getting one is easy. $59 plus tax gets you a round of golf and your Loyalty Card. Cards can be used at both Hickory Hill CC and Shell Landing. Benefits of this card include green fee discounts, email promotions and other specials.
Our current rates for Loyalty Card members are $29 plus tax during the week. $25 plus tax after 12pm. On the weekend the rates are $32 plus tax until 12pm and $27 plus tax after.
Senior Loyalty Card members (ages 50 +) can play during the week for $25 plus tax, and on the weekend for $27 plus tax on the weekend.
Another benefit of the Loyalty Card is being able to bring up to 4 guests and they can play for a guest rate that is $2 more than the Loyalty Card rate.
Call 228-497-2372 or stop by the pro shop for more information.
*Loyalty Card Guest Rate only applies to Hickory Hill C.C.*